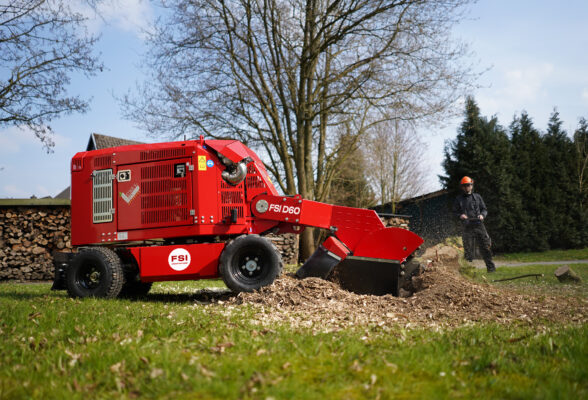 Stump grinders with own
Engine
Here you will find our wide selection of stump grinders with their own engine. Choose between variants on tracks or wheels, as 2WD or 4WD, with swiveling control panel or radio remote control - the options are many! If you need guidance, you are always welcome to contact us or our competent FSI Partners locally.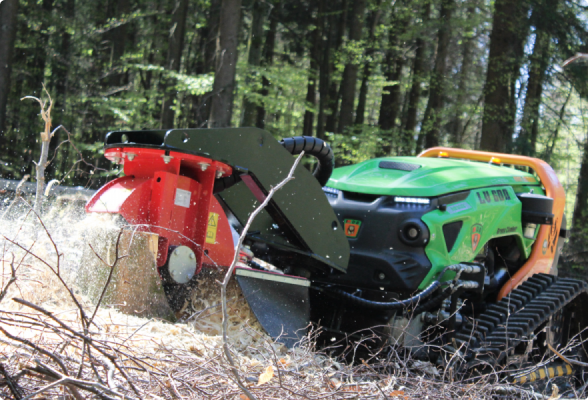 Stump cutters driven by
Hydraulic
With a stump cutter as a tool for your excavator, articulated mini loader or similar machine, you get a flexible tool that can grind stumps with difficult access or on slopes. With a wide range fitting tool carriers from 2-20 tonnes, in variants with and without built-in sweep we're sure we can find one suitable for your needs.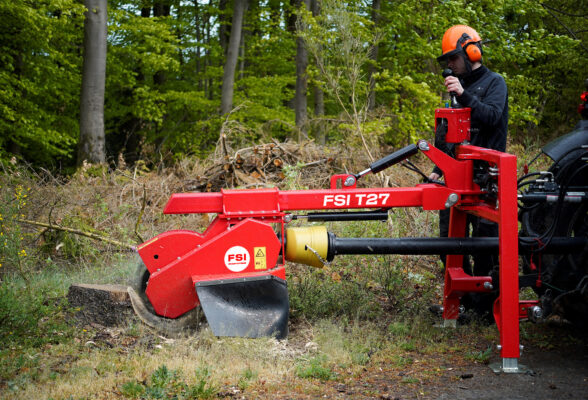 Stump grinders for attachment on
Tractor
Use the power of your tractor to quickly and efficiently remove tree stumps with one of our PTO tractor stump grinders. Suitable for tractors between 25-120 hp, these stump cutters are mounted in 3-point linkage and operated using the included joystick.